You Don't Have to Take Our Word for It!

Here's what some of our satisfied customers have to say about Carl's Car Care: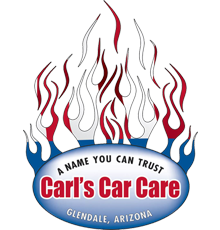 05/03/2023
We love Carl's Car Care and recommend them to all our friends for an honest and friendly mechanic.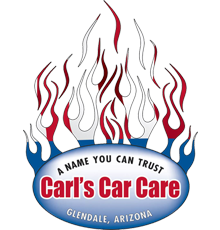 03/30/2023
My parents recommended you guys and they were absolutely right! On time, fast and friendly. Thank you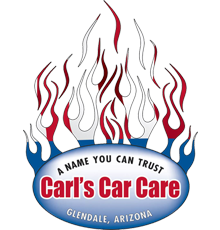 Import Cars & Trucks
03/25/2023
Carl's shop is keeping my 2005 Camry on the road and running great. I am grateful.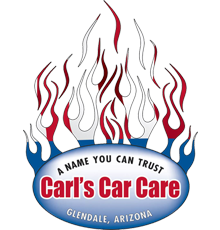 02/12/2023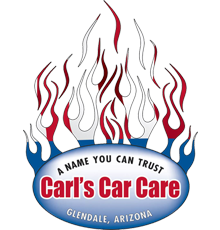 02/09/2023
Very friendly very considerate of your Situation. Took care of all the problems In a timely manner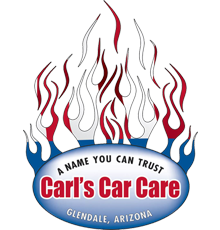 01/19/2023
The waiting area is the nicest I've seen with Wifi, coffee, water and hot tea. It was very clean and had comfortable seating. I was able to watch the morning news, too, while I waited. The service was fast, and everyone I interacted with was very friendly.
I found Carl's when I moved to Peoria about 2 years ago. I have an F-150 that I love, but it has a lot of miles (300K). In addition to regular maintenance, "Carl's Car Care" is my first thought anytime I have an issue. Carl and his staff are skilled at diagnosis and repair, honest about discoveries and options, and I trust them totally. I will always bring my vehicles to Carl's.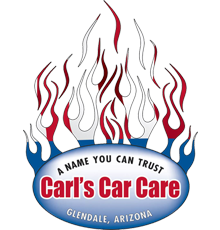 01/06/2023
Carl's Car Care level of service/honesty is unmatched. The staff truly goes above and beyond for his customers. I wouldn't think to take our vehicles anywhere else for diagnostic work.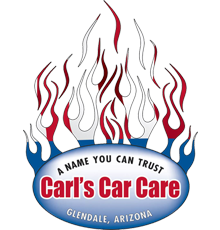 01/04/2023
I came to Carl in a bad situation. I had some work done on my car by his next door neighbor AAMCO and they significantly overcharged me ($1,300) without any resolution, the check engine light and VSC was on the very next day. I decided to talk to Carl and get a second opinion. He was so helpful and understanding of my situation and the fact that I was a college student. He checked out my car free of charge and found out that the issue was a loose gas cap, my car has had no issues since. I will only go to Carl from now on. He is very honest and takes a lot of pride in his business and helping people. Thanks so much Carl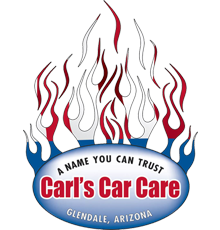 10/21/2022
Easily the most honest and kind dealer out there! I've been twice and Carl, himself, helped me both times to determine the issues, cost, and turnaround times. He never once made me feel inferior for not knowing much about my car. He was so helpful and sweet! The staff is very attentive and wonderful and repaired my car quickly! I love that they're in between large corporations because I will always choose Carl's over any of the other "Big guys" just based on pure professionalism, service and kindness! :)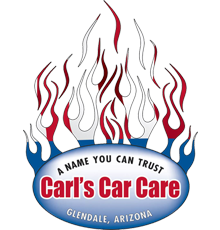 10/11/2022
Great service, and very quick! Will definitely come back for future car problems.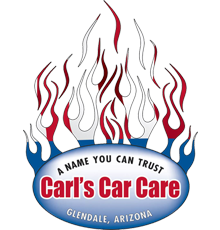 09/30/2022
Great business brought my car in to be fixed they were very helpful with great service highly recommend!!!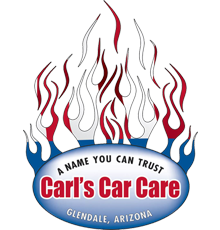 09/10/2022
Starter remove and replace.From beginning to end the employees were all very Rspectable and Profffessional. And they FIXED MY CAR In a very timely manner and did a good job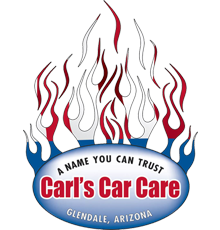 Engine & Transmission
08/12/2022
I got a transmission flush here and the service was great! The job was done quickly with the best price I could find.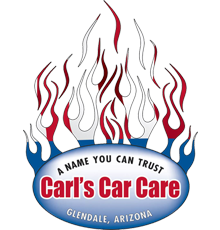 02/27/2022
Honest and friendly. Keeping my 05 Honda running like a top.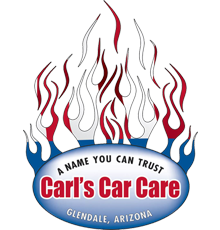 07/31/2013
Smart guy that knows what he is talking about. Fair price and he's not going to promise you something he can't deliver.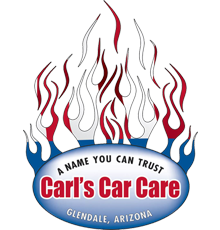 10/17/2014
I have trusted Carl's Car Care with the care of my vehicles for the past 7 years. Never have I been disappointed. They are capable, caring, and efficient. They are not the cheapest place, nor the most expensive, but they do great work and try hard to keep costs down. Experiences with car care in the past were awful. Carl's took care of that and turned it around. Thanks Carl!

Kathleen Kromrie-Williams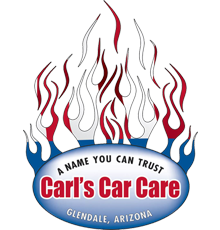 01/09/2015
I had a great experience with this business right before Christmas. I am a woman and know nothing about cars. My fairly new, expensive foreign car was leaking a lot of oil. My engine was smoking. I thought something major was wrong. I was afraid to continue driving it so I took it to this dealer immediately. I am not from this area and knew nothing about this business or its reputation. He was very busy and had to keep it over night. To my surprise, when I picked it up the next day, he billed me only $42 to fix it! He could have taken advantage of me and told me anything, like some of the dealer shops have done in the past. He fixed the problem for next to nothing and I have had zero problems since. I would highly recommend this business.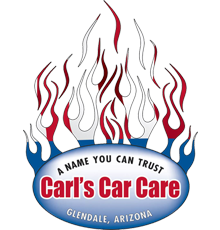 05/27/2015
I have been going to Carl's for many years. Since I have a better than average understanding of automotive mechanics and systems I am usually critical of both independent and dealership shops. The knowledge that Carl and his mechanics possess is second to none. Their test equipment and alignment machine is the finest available. One thing that sets Carl apart from the average shop and dealership is that he continually researches the pricing and durability of replacement parts and uses parts that are best for his customers. Their pricing is fair, especially since the job always seems to be done right the first time. I wouldn't consider taking a vehicle any where else (except for factory covered warranty work when I'm stuck going back to the dealer).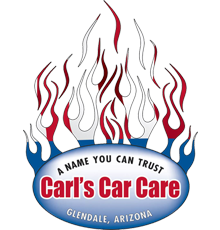 11/17/2015
Quality work. Fair pricing. Honest business work. Quick work. Easily recommended. A trusted name in the world of small business auto mechanics and vehicle technicians.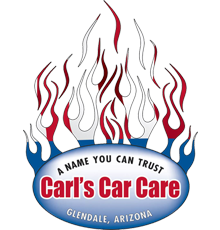 01/07/2016
Carl is a stern man with a passion for fixing boats. his assistants, Carli and Bianca, are also very passionate.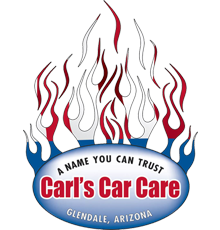 03/05/2016
I'm so grateful for a garage I trust. Carl has repeatedly taken superb care of us.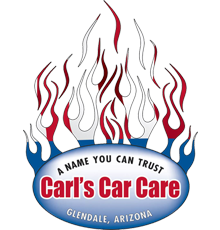 02/02/2017
Having moved to Phoenix less than 2 years ago, I had no reference on a dependable shop. I have worked in the Oil and Gas industry for more than 20 years, and I have worn out, beat down, and torn up about every brand of pickup made, and in most cases repaired them myself, so I know whats involved in most repairs. I had just acquired a used Dodge pickup for a daily driver, and it had some issues, mainly needed a water pump. I took it to Carl's, and they did an outstanding job, dropped it off one day, had it back the next, everything went smooth as it could be. They did an outstanding job. However Carl showed his true commitment to customer service a year later. The water pump was leaking, I called Carl he wanted to see the truck. After inspection, he called said that the pump was out of warranty, too many miles, but he replaced it, again his guys did an outstanding job in less than a day, and didn't charge me a dime. Thanks Carl, you are what every business owner should strive to be!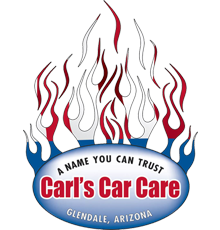 05/23/2017
Had been told elsewhere that my vehicle had some issues, and that it would require services now for an arm and a leg. Then a friend of a friend said to go to Carl's Car Care. I had my concerns, but Carl put me at ease when he said he needed to look at the concerns, and gave me the choice to fix something that didn't appear to be a "major" concern now, or it could wait til later. He eased my mind, and pocketbook, so I chose to get the work done right there and then.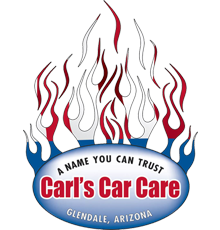 05/24/2017
Great place to go to get your work done right. No short cut. Good man.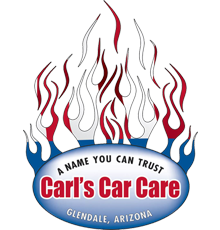 06/16/2017
Carl has serviced all of my cars for 12 years. Fair pricing, fantastic loyal mechanics, and he would never recommend an unneeded service. He will, however, keep you aware of things that may be needed in the next 6-12 months (never jumping the gun).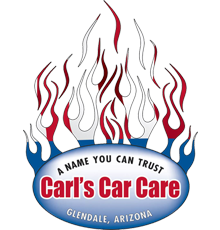 08/19/2017
The most honest, ethical auto repair shop I have ever dealt with. Recommend him to all my friends!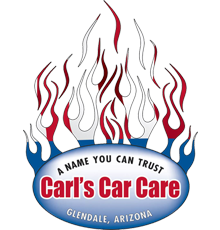 08/31/2017
Carl and the other people at Carl's Car Care have so much integrity. Another mechanic told me a belt was breaking in my car and that it needed replaced. I asked Carl to do it (because he is much more affordable) and he told me there was nothing wrong with the belt. He could have replaced it anyways and I would have never known, but instead, he saved me over $200 and didn't make any himself. He had even special ordered the part. He is very honest and looks after the customers here. Everyone I have talked to LOVES Carla Car Care and js always pleased. They're also very quick and efficient.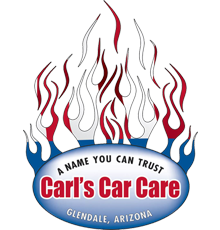 06/01/2018
I am new to Arizona and was looking for a smaller business when my check engine light came on. I did some research and found Carl's, read the reviews.... Some I know for a fact now were probably from some confused overly sensitive people. I made an appointment and it was not the diagnosis I wanted but it was what I thought it would be (at a VERY reasonable price). I spoke with Carl the entire time and he was completely honest and kind (as well as the wonderful people that also work there). I will continue to go to Carl's as long as I am in Arizona even though he is in Glendale and I live in Gilbert. If you are looking for an honest place I highly recommend Carl's Car Care! Hope this is helpful to anyone that might find themselves in the same situation I was in.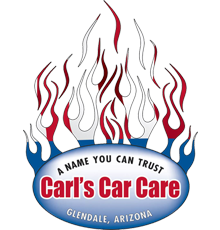 06/26/2018
Fair pricing, efficient, and quick with great customer service. They were able to help me out the same day and get me back on the road. 10/10 would recommend!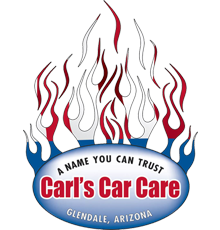 07/12/2018
I came in for overheating. They found it was a cracked radiator cap and waived their diagnosis fee! I was okay to pay the fee, but I was delighted that they just charged for the part and coolant refill. It's that kind of treatment that made me sad I couldn't come back when my car broke down in an unrelated way later, as it was too far away. I recommend this place.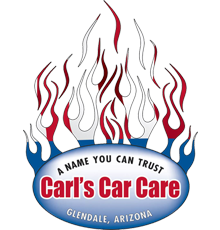 09/26/2018
Good people, very knowledgeable.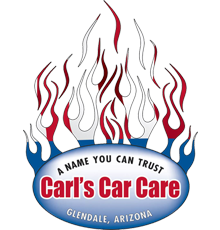 10/10/2018
I have never been dissatisfied with their work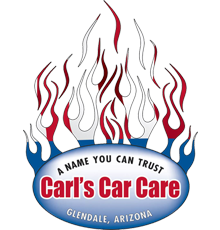 10/26/2018
Great, honest, quality service. I drive over from Mesa.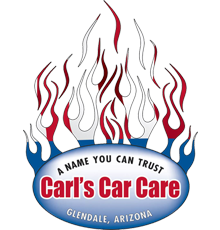 01/02/2019
We have been going here for years. Great services that are honest and reliable.. If you are in Glendale and looking for a good mechanic, check out Carls, you will be happy you did..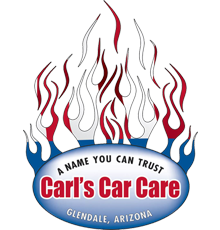 03/23/2019
The only auto repair shop I will use! Honest, fair rates & excellent service!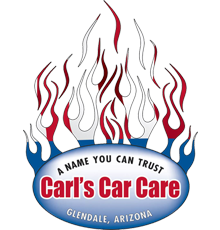 06/18/2019
I love this place. Fair and honest.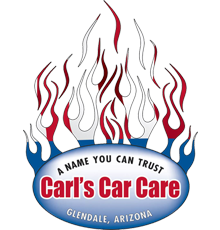 06/29/2019
Great place.. have never had a complaint about charges or workmanship!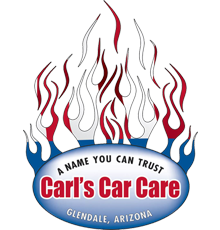 08/14/2019
Carl's service and advice are always good. They care about their customer's. Will continue to go to them for auto service.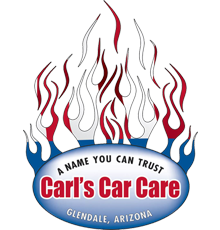 09/17/2019
Old school, no bull honest car care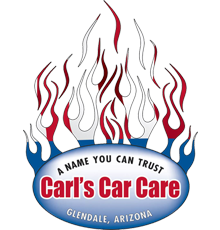 10/22/2019
Ten years..TEN YEARS I have entrusted Carl and his amazing honest staff with my 2006 Honda Ridgeline which thanks to Carl's outstanding care just hit 120,000 miles and runs like a top! Can't imagine going anywhere else ever! Prices are fair, mechanics have as much integrity as Carl and as the owner, Carl is always around to assure me and explain all issues! The BEST!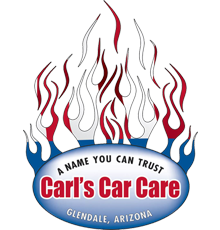 11/08/2019
Very happy!! Honest shop that knows their stuff. Saved me hundreds of dollars on intake manifold replacement compared to what the dealership quoted. Family member told me about Carl's and we are thrilled to have a shop we can trust with fair prices.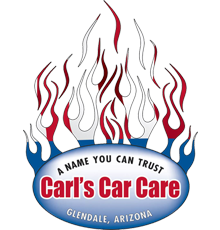 12/10/2019
I have taken my cars to Carl for the past 14 years. Honest, reasonable, efficient and the front office always friendly. I always recommended Carl to anyone looking for a great auto shop.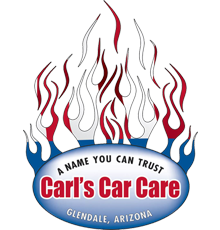 12/13/2019
Carl's Car Care is a great shop! They do good work and will save you money over the dealerships.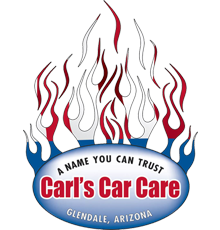 01/13/2020
I loved it!!!!!!! Great atmosphere and they got me in n out quick. My grandfather has been coming here for years and i definitely see why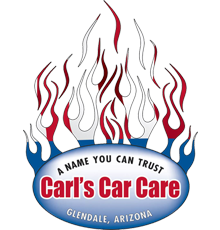 01/14/2020
Carl is the most friendly, trustworthy, honest mechanic we have ever used. He is knowledgeable and efficient. We are in medical school so our budget is really tight, and he always takes that into consideration. We recommend him to all our friends. Seriously go here.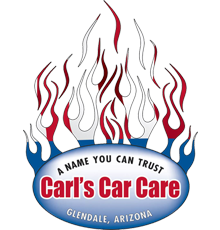 05/21/2020
Excellent care couldn't have asked for a better experience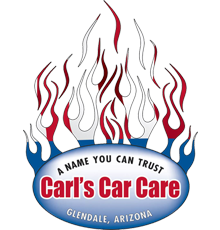 06/11/2020
Carl is one of the most honest repair shop in this area. Quality work at a reasonable price.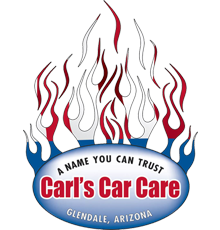 06/23/2020
These guys are amazing. I've been using them for car care for 15 years. I've referred many people to them as well and all were happy with the service and prices. This shop, and Carl especially, is an honest and ethical car repair shop. I know those words usually aren't included in an auto repair review, but I will promise you it's true for Carl's Car Care. He is fair and stands by his work and word. You will not be disappointed.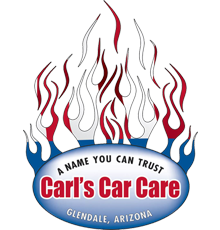 07/17/2020
Took my 2011 NISSAM ALTIMA 2.5L for a full transmission fluid flush service. I have to say there are very professional, respectful and trustworthy people here. I would recommend to come here considering they had the cheapest quote compared to FIVE other shops.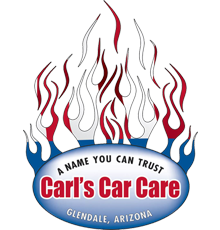 07/24/2020
We needed an honost mechanic to fix our car after it was stolen and couldn't afford what we could have been charged for the repairs It needed. Carls was recommended to us as honost, professional, and service oriented. They exceeded our expectations and I would have no worry's about sending my Mom, sister, or anyone else their on their own.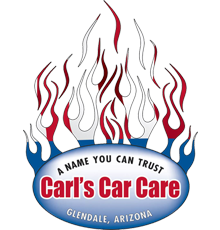 07/26/2020
Thanks for the good service. 10/10 service.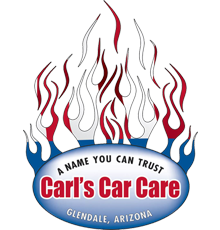 08/11/2020
We're used Carl's car care for years for all of our vehicles. Quality work and best value. Carl takes excellent care of his customers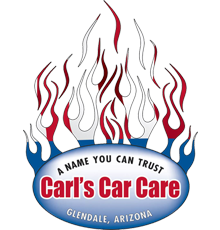 09/23/2020
Always professional, HONEST , fair pricing. Really nice to support such a wonderful family business that has been in the Valley for years. Very trustworthy, I highly recommend them !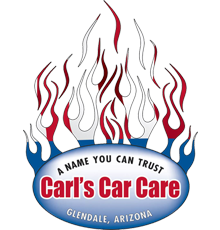 10/06/2020
We were referred by a friend, and we drive across town every time because we have found none better in the Phoenix area (we've tried 4 others with night/day contrast)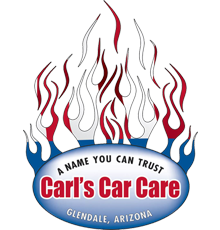 10/22/2020
Great customer service, reasonable prices and reliable workmanship! I highly recommend.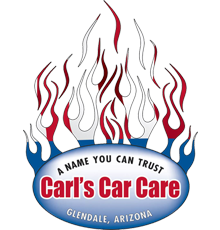 11/02/2020
Very professional and trust worthy. Had my gf 2015 camaro blend door fixed with no problems. Showed us it worked before leaving the shop and showed pictures of the work being done to the car. Very happy and would recommend this shop to any car owner.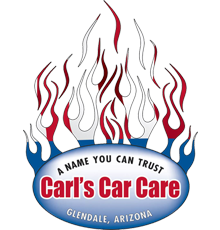 11/09/2020
Have been a client for years. Beyond satisfied. Honest. Honest. Honest.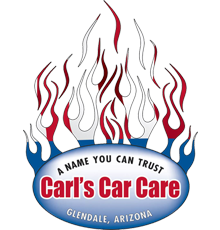 11/12/2020
I was referred to this business and will never go to another shop, especially the dealership!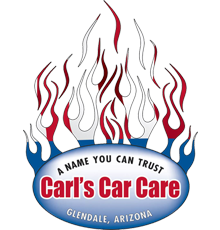 01/25/2021
I've taken my car to Carl's car repair for several years now. Service is excellent quality is excellent. I highly recommend this shop.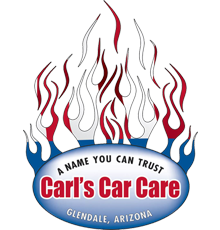 01/28/2021
Carl's is thorough and reliable car care that you can rely on.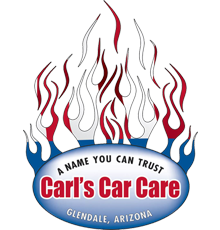 01/29/2021
On my book, nothing any better. Trust and integrity are the key words here. Probably thousands of car service facilities around town but WHO do you choose and WHO can you trust...Carl's Car Care pulls 100% with me. Been going there since 2009, not one single issue to date. Very fair prices and clean facility. Knowledgeable and super friendly staff. From a simple oil change to replacing a transmission, would encourage anyone to try them.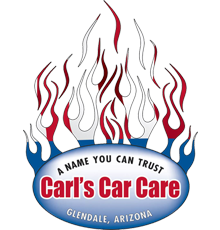 03/15/2021
Awesome customer service. Highly recommend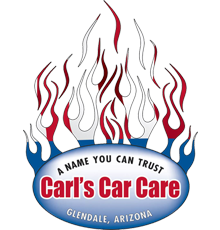 04/16/2021
I have been coming to Carl's for years. He is extremely professional. It is truly top notch, dealer level, service at affordable pricing.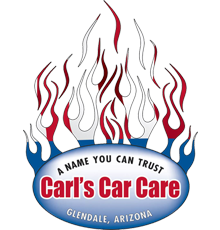 04/29/2021
An honest private mechanic is hard to find. Carl has never led me wrong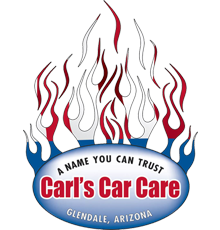 05/27/2021
Honest and reasonably priced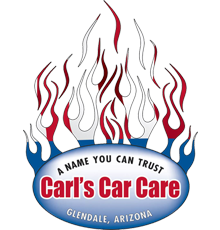 07/01/2021
Carl is the best. In my book he is a very honest, fair, and easy to work with????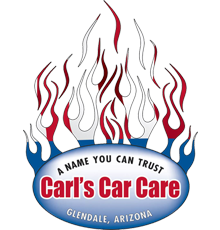 07/05/2021
Been going there for over 20 years. The most trustworthy car shop anywhere in Arizona.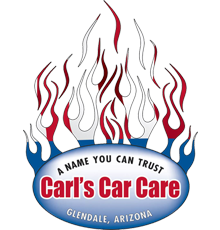 08/08/2021
Carl has been my go to mechanic for years. He services both my ford f250 and my wife's BMW. Scrupulously honest and never recommends a service you don't need.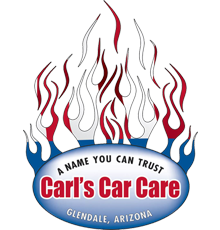 09/02/2021
Great service. He's the only person I trust with my car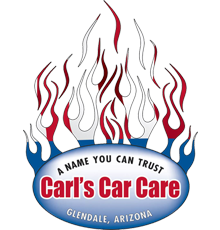 09/03/2021
After having a failed repair by a different car repair company, I took my vehicle to Carl's Car Care. They are amazing! They fixed every issue at a very reasonable cost and my family is SAFELY on the road again. THANK YOU!!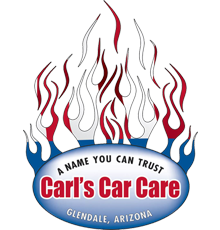 09/11/2021
Carl and his team are great. They are professional, honest, and do great work at a good price. They've been my go to spot for a couple years now, and will be for as long as I live on this side of town.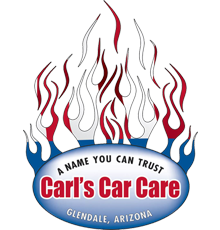 09/21/2021
This is my second time coming here and hope to continue. Reasonable time and they are all very professional.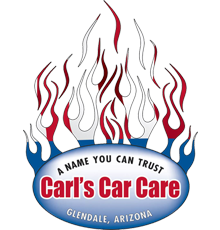 09/27/2021
I've been going here for years and there's no other place that I trust my vehicles with.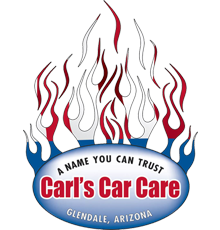 12/22/2021
Excellent mechanics and the finest in customer service!!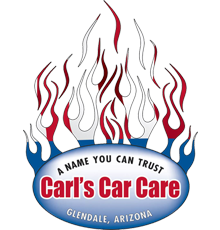 12/04/2020
I love this place and Carl is beyond an amazing guy. He treats you the way you and your car should be treated. Plus I love working here!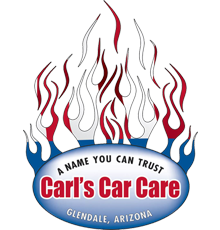 11/27/2019
Carl was up front and honest about the repairs needed on my car. Confirm the price with me twice. I called several times for updates on my car the desk Lady was nice.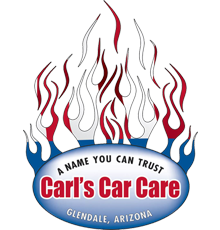 11/27/2019
Honest, dependable and friendly Wouldn't trust my car to anyone else.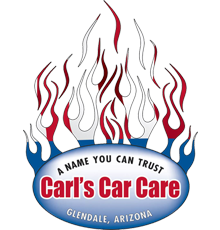 11/27/2019
What a fantastic experience. Not only completed my repairs quickly, and at an extremely affordable price, but honestly diagnosed and prioritized. There were things I was concerned with that they said didn't need addressed. So nice to find an honest and reasonably priced shop.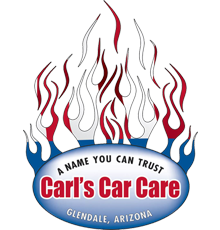 06/26/2014
My Honda's AC went out this weekend.. Honda told me it was the whole system (apparently there had been a recall on the AC Clutch but they didn't look after it when it was in their care but now its over the warranty) they wanted over $1200, another shop said it was the whole system. Carl and his staff said come in and let us take a look, They decided it was only the Coil/Clutch and got me out of the door for $600 all done in less than a day Great work Carl & Co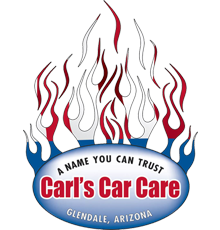 09/15/2014
Thanks for all the great service of our cars. Also thank you for your support of the Sunshine Angel's we appreciate you.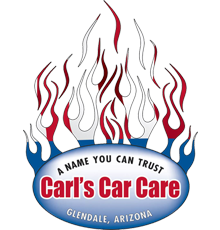 09/19/2014
Fast, honest and low cost. The only place I take my cars.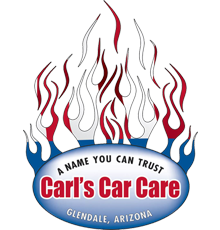 08/07/2015
Trusted Carl and his team with my family's cars for many many years now.. Carl is 100% honest and he is always willing to help out. I will never go anywhere else... Thanks Carl, customer/friend for life.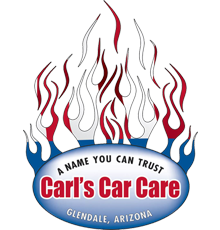 03/01/2016
Many years ago we trusted Carl and his team with our vehicles and then we had to go to the dealership for warranty purposes. Now we are back and once again the service has been exceptional and honest. Thank you for being trustworthy in a day when many are not.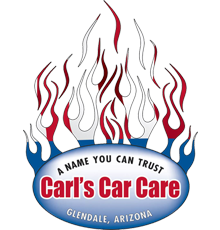 04/09/2016
We love Carl, and we love the service we receive, consistently, at Carl's Car Care! We would not go anywhere else! Thank you Carl, for always being there for us, trustworthy, exceptional service, great prices and just a phone call away!!!

Valerie Liaboe Randall Moreno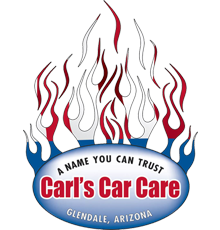 06/28/2016
We have always received fabulous service here!! We recommend it to everyone!!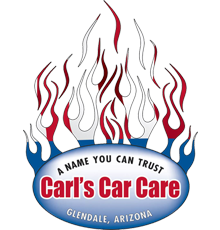 08/02/2016
Excellent service , fair prices and quick and professional service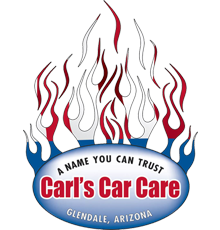 02/26/2017
Always trust Carl with all of my family's cars. Excellent prices and on time delivery with all repairs.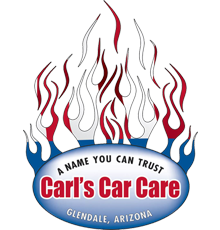 04/02/2017
Had a few issues with my vehicle. One was an unusual issue. However, they kept me updated through the repair process, and was able to finish the job on time. I was extremely pleased with their service. :)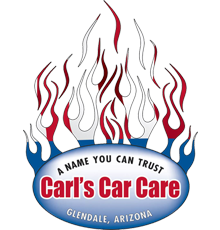 06/04/2018
Carl and his team are awesome! High integrity, honest and competent!!! Thanks Carl for taking such great care of my cars for many years ?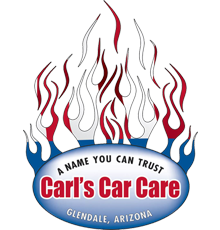 06/05/2018
Hands down the best shop in town. Carl is honest as the day is long and he hires great people. We are going on 10 plus years with him and can't imagine changing.!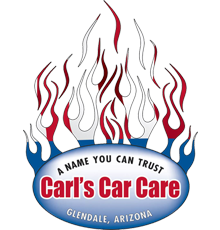 I love this place! Fair and honest.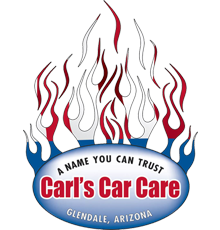 Honest, dependable and friendly. Wouldn't trust my car to anyone else.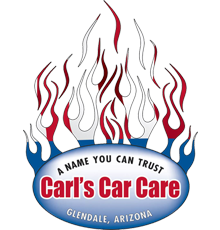 What a fantastic experience. Not only completed my repairs quickly, and at an extremely affordable price, but honestly diagnosed and prioritized. There were things I was concerned with that they said didn't need addressed. So nice to find an honest and reasonably priced shop.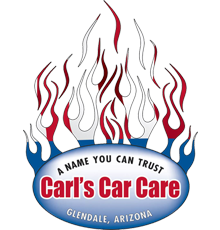 Purchased an used vehicle and brought it over for Carl and his staff to look it over and check everything out. Carl was very friendly, welcoming and honest. Great service and I hope to continue business here.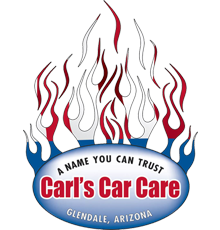 I've been coming to Carl's for about a year now and I cannot day enough about this place! I wish I had found it sooner. Everyone is so helpful and personable. They explain what they are doing right down to the price of every thing done. They are super quick and very efficient! I won't take my car anywhere else.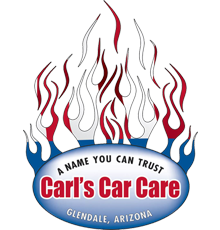 Carl runs a very honest operation and charges reasonable rates free of upselling. I've been taking both my cars here for a few years and have never run into any issues. Such a refreshing alternative to the "stealership"!!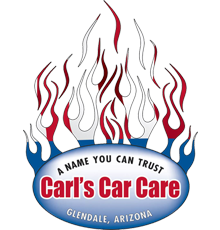 Great, honest, quality service. I drive over from Mesa.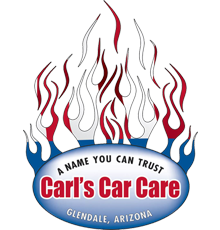 The only auto repair shop I will use! Honest, fair rates & excellent service!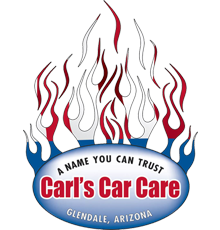 Great place.. have never had a complaint about charges or workmanship!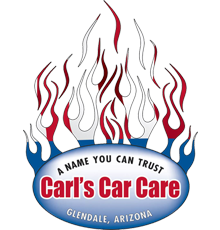 Ten years..TEN YEARS I have entrusted Carl and his amazing honest staff with my 2006 Honda Ridgeline which thanks to Carl's outstanding care just hit 120,000 miles and runs like a top! Can't imagine going anywhere else ever! THE BEST!
Discover More About Reviews and Repair Services At Carl's Car Care in Glendale

Auto Repair Near Sun City
Auto Repair Near Sun City West
Auto Repair Near Surprise
coupons
PREMIUM LUBE, OIL, FILTER, CHECK ALL FLUIDS, AIR TIRES, CHECK BELTS AND HOSES $53.95
view coupon
Includes up to 5 qts of 5w30 Oil. Inspect Belts and Hoses.
Testimonials
Taylor Clark

, 05/03/2023
We love Carl's Car Care and recommend them to all our friends for an honest and friendly mechanic.
view all reviews